The following is intended to help Blurb authors calculate their annual earnings, especially in relation to receiving a 1099 if based in the US.
Sales data
First, review your sales data by month and year using our monthly sales page. This page will show you all your earnings, and any related payments, for each month of the year, including where the payment was sent to. Figure 2 shows an example of monthly earnings.
1099s
Blurb will only issue you a 1099 if you earned $600 or more in the calendar year and checked one of the boxes indicating you're a US citizen, US resident, or US business owner.
For 2020 earning only, some authors may receive a 1099 from Blurb and another 1099 from Reischling Press Incorporated.
Payments for Dec 2019 through June 2020 will be under a 1099 from Blurb Inc--if you earned $600 or more.
Payments for July 2020 (paid in August 2020) through Nov 2020 (paid in December 2020) will be under a 1099 from RPI, Inc--if you earned $600 or more.
Total earnings
You can calculate your total earnings for the year using your monthly sales figures. (See figure 2 below). Also see the information below regarding December payments.
December payments
December earnings are not paid out until January (or later) of the following year. This means you should count any December payments towards the following year's income. For example, earnings from December 2019 would be paid out in 2020 (if the minimum threshold is met) and count towards 2020's totals. See figure 3 for an example of December earnings.
Figure 1: earnings by year
The amounts shown in this section do not reflect any processing fees that were deducted. As a result, the payment received will be lower than the amount displayed.
This yearly amount may also be different than what's seen on your 1099 because December earnings are carried over to the following tax year.
We don't recommend using this yearly total if trying to get an exact payment amount for income tax purposes. Instead, review your earnings by month (figure 2) by clicking on the year in question.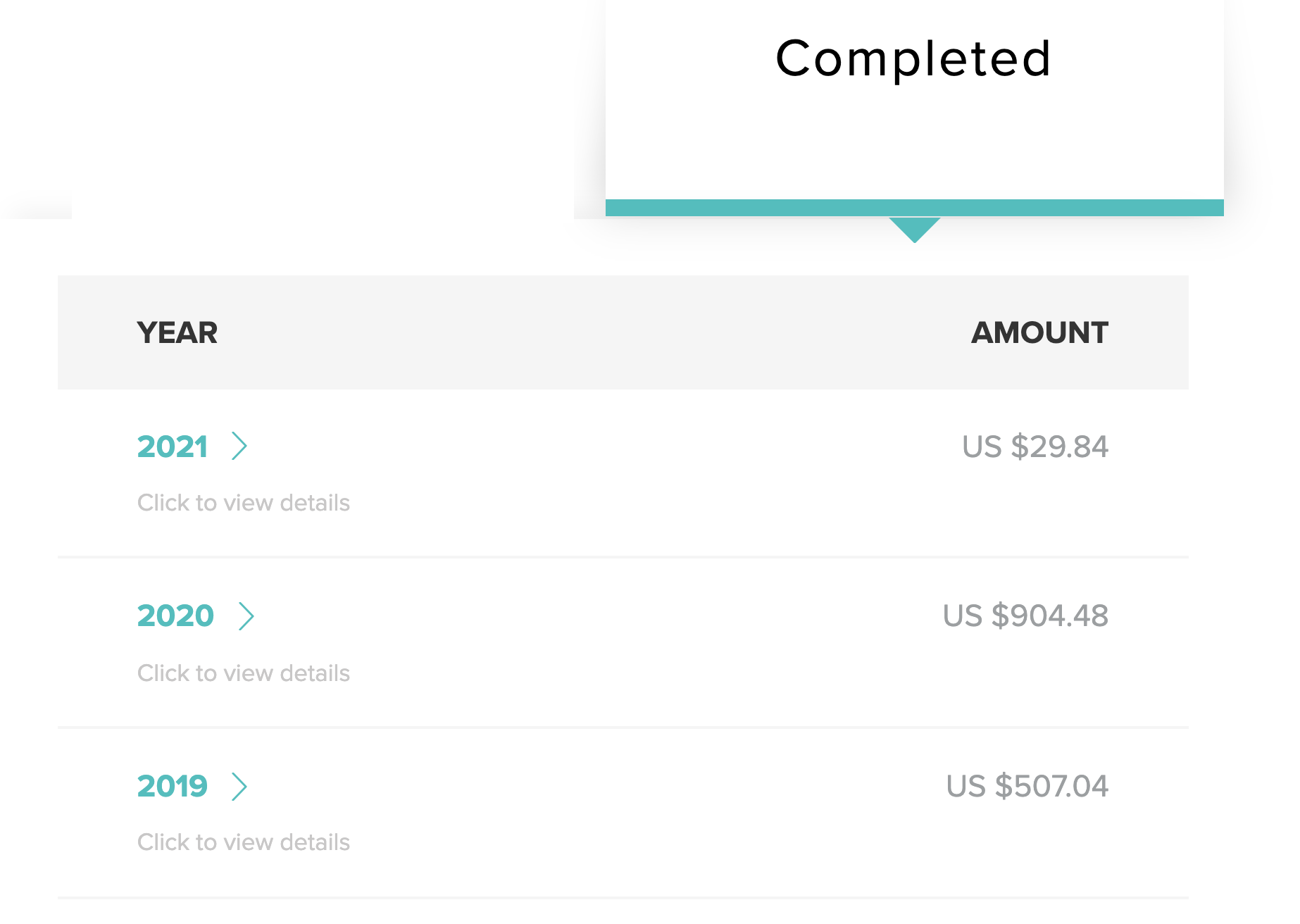 Figure 2: earnings by month
Click on a year to see a monthly breakdown of all earnings and payments for that year.
Earnings represents profits for completed sales in that month before any

payment processing fees

are deducted.
Payment represents the amount Blurb paid the following month according to our payment schedule (assuming the minimum threshold is met), after processing fees are deducted.

For example: this author's $99.28 earnings for January would be paid in February, for a total payment of $94.28 (due to the $5 check

processing fee

).

The December 2020 earnings below would not count towards the author's total 2020 earnings for tax purposes since that amount was paid in January of 2021.

Likewise, the author's December 2019 earnings (figure 3) would apply towards their 2020 tax year earnings and be part of their 2020 1099 form (if one is issued).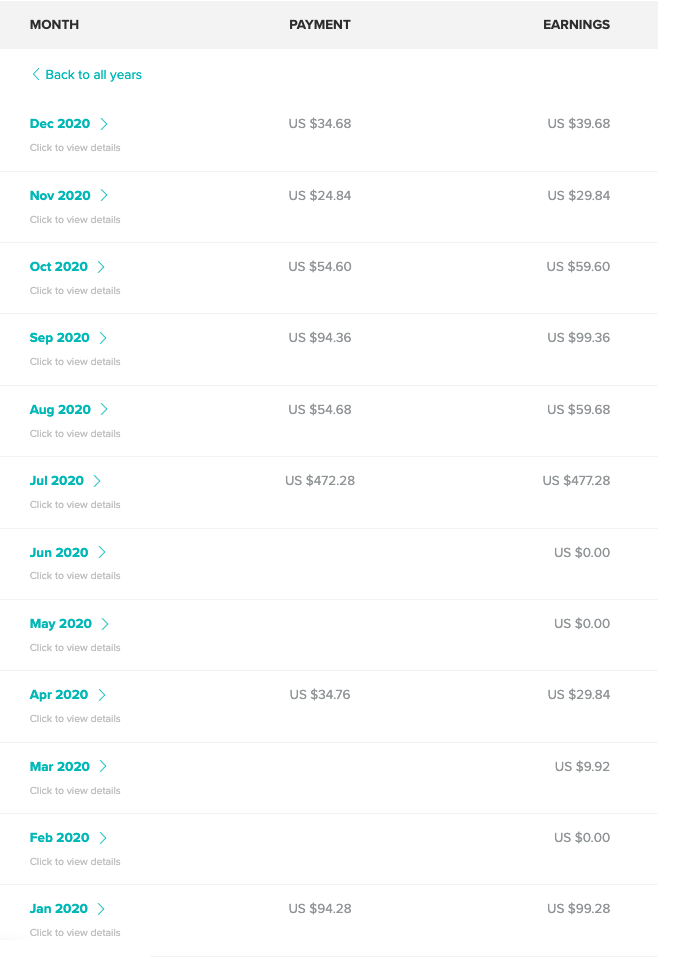 Figure 3: December earnings
December earnings are not paid until the following year (or whenever you meet the minimum threshold).
If you're totaling your annual payments for tax purposes, be sure to apply any December earnings towards the following year.

For example, this author's December 2019 earnings would have been paid out in January of 2020, and therefore count towards their 2020 income/2020 1099.

December 2020 earnings--paid in January of 2021--would likewise count towards their 2021 income.