If there's a problem with your printed book please contact us and include photos of the printed product as described below. This will help us troubleshoot the cause, speed up the resolution, and improve our quality control processes.
For best results
The photos you send must clearly show the problem. Blurry, dark, or low-resolution photos won't be helpful.

Place the printed book in good natural light either outdoors or next to a window. (Indoor lighting can make colors look different than they really are).

Be sure your photo shows the entire printed page (or entire front/back cover). Close-up photos alone aren't helpful.



If the problem's related to color or too-dark printing please place a white sheet of paper next to the page or cover and make sure that sheet appears in your photo. This sheet acts as a reference for us.



If there are multiple affected copies we'll need a photo showing the problem in each copy. Spread out, fan out, or stack the books so all the books--and the problem sections--are visible in your photo.


Stacked books showing damage to the covers: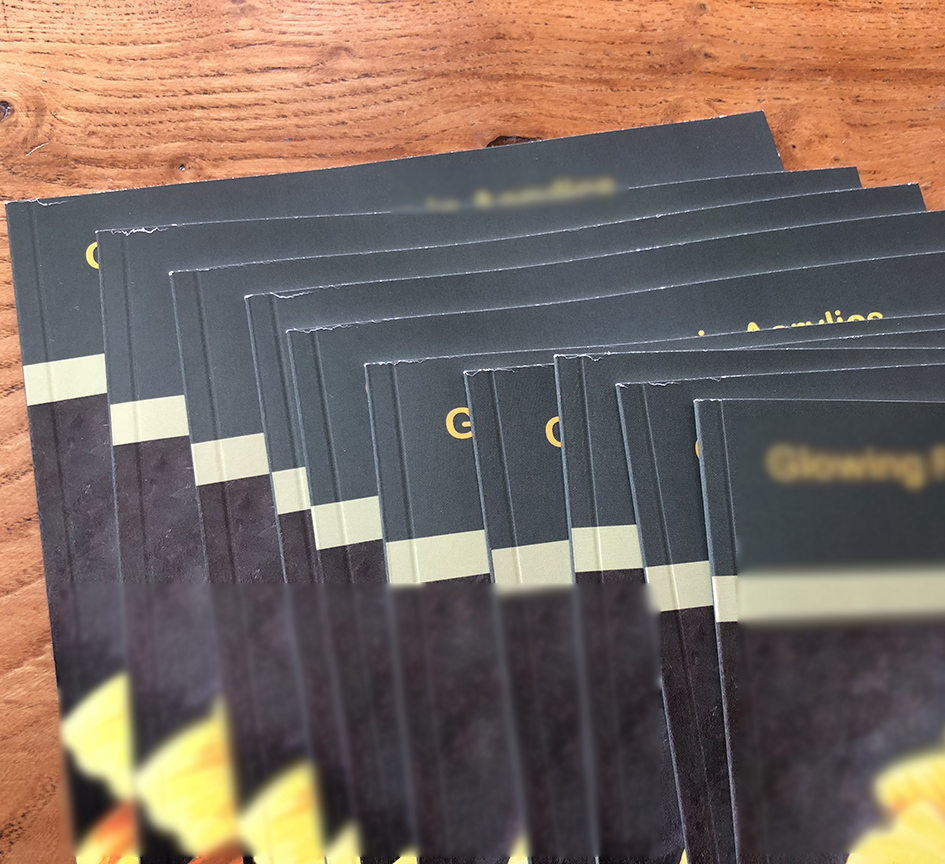 Stacked and opened books showing an issue with the pages: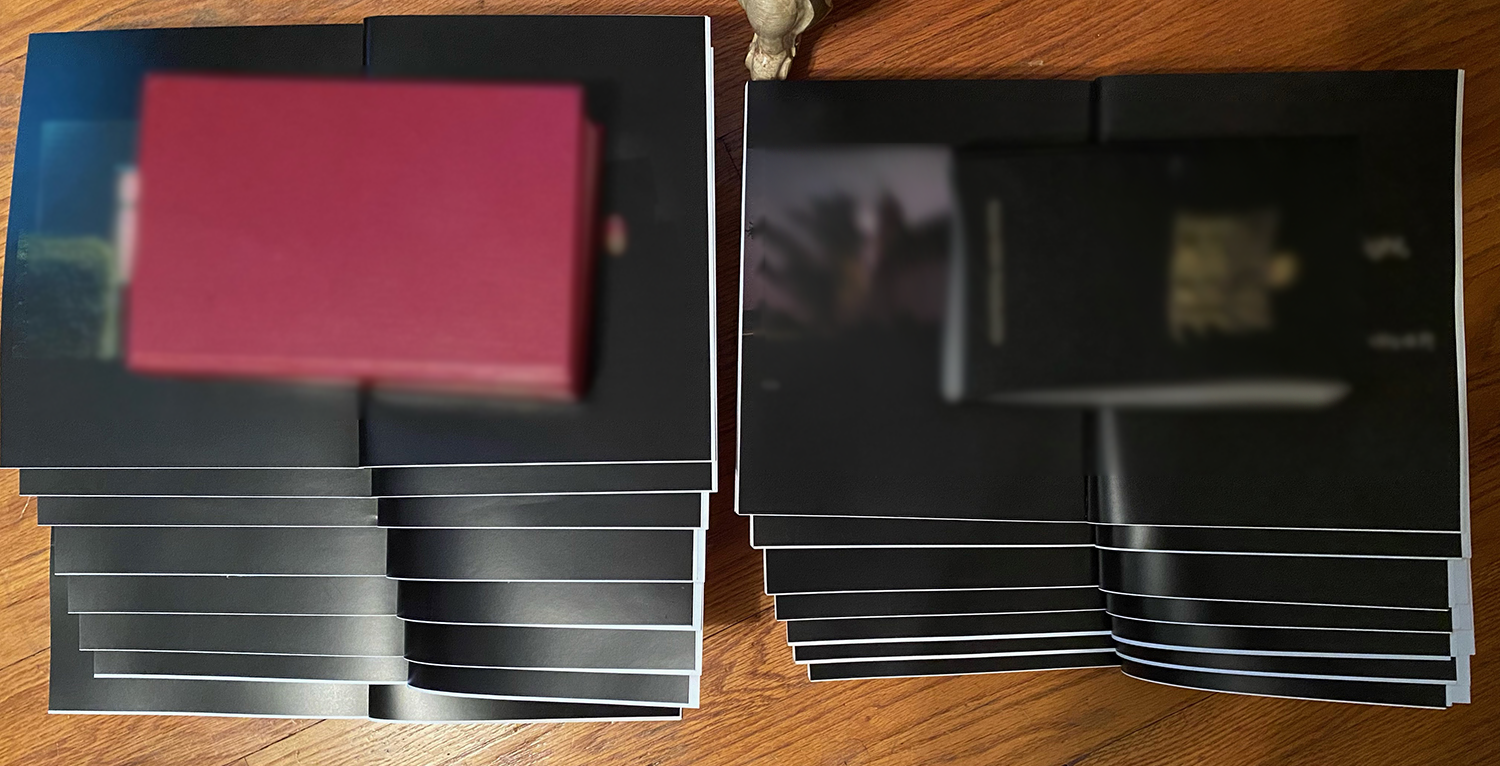 A stack of books showing corner damage: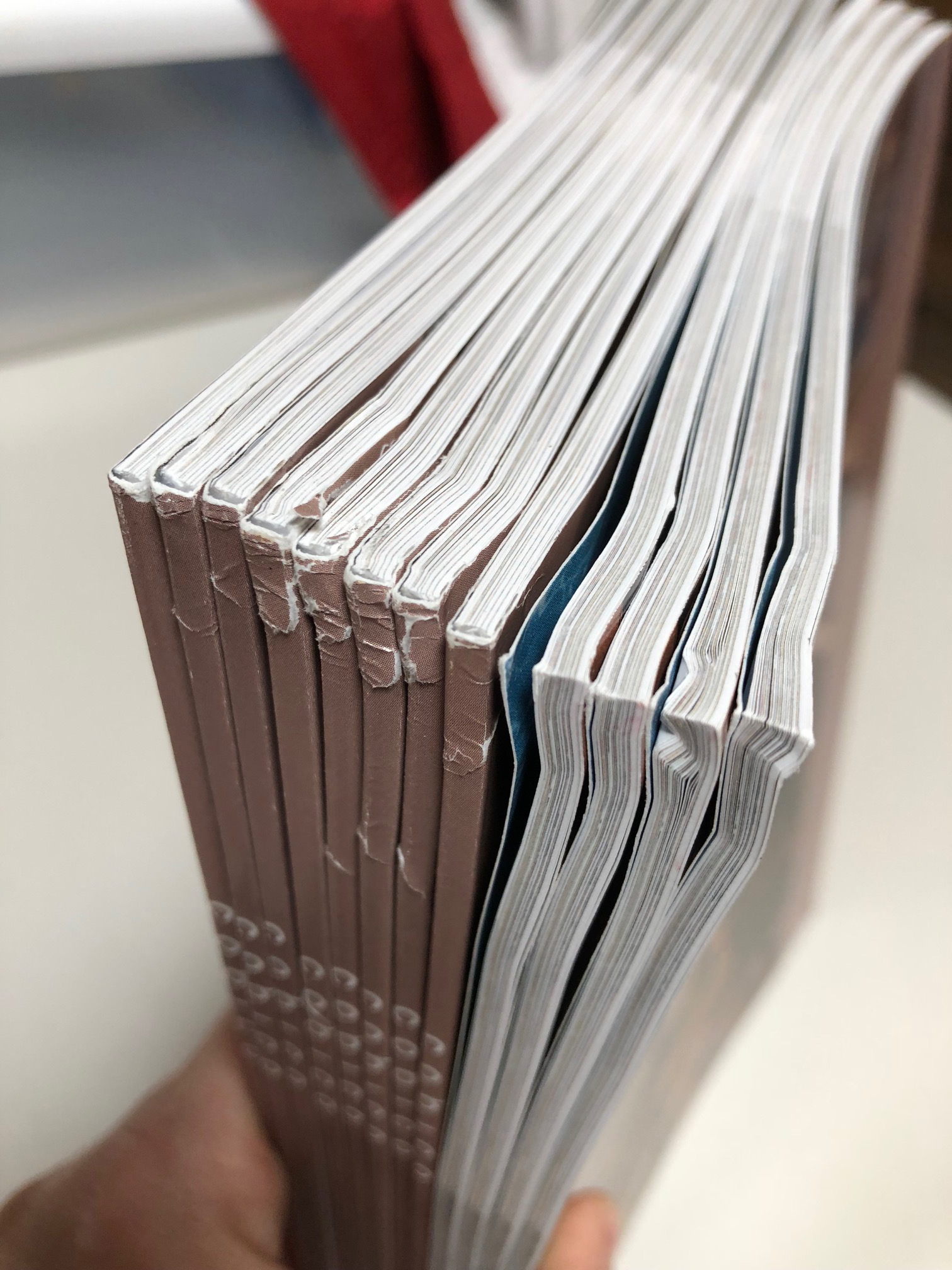 If your book is a Trade book then the last printed page may include a barcode and other information. If so, please also send a photo showing those details as in this example:


Before you send your photos
Make sure your photos are in focus and well-lit, the problem is visible, and show the entire page or entire front or back cover.

Please tell us the page numbers that you've photographed so we can find those pages in the uploaded book. You can rename the photos with the page numbers or just tell us in your reply.
Send the photos as large high quality attachments in your reply. Don't scale them down.