Making a Photo Book in BookWright just got a whole lot easier with Blurb Photo Manager—the easiest way to pull your photos into your book-making workflow. Using Photo Manager, you can import your images directly from the cloud.
Watch a video on importing images from cloud storage with Blurb Photo Manager

Steps to import from Facebook, Flickr, Lightroom CC, Dropbox, or SmugMug
First, from the Photos Tab in BookWright, click on the orange cloud icon.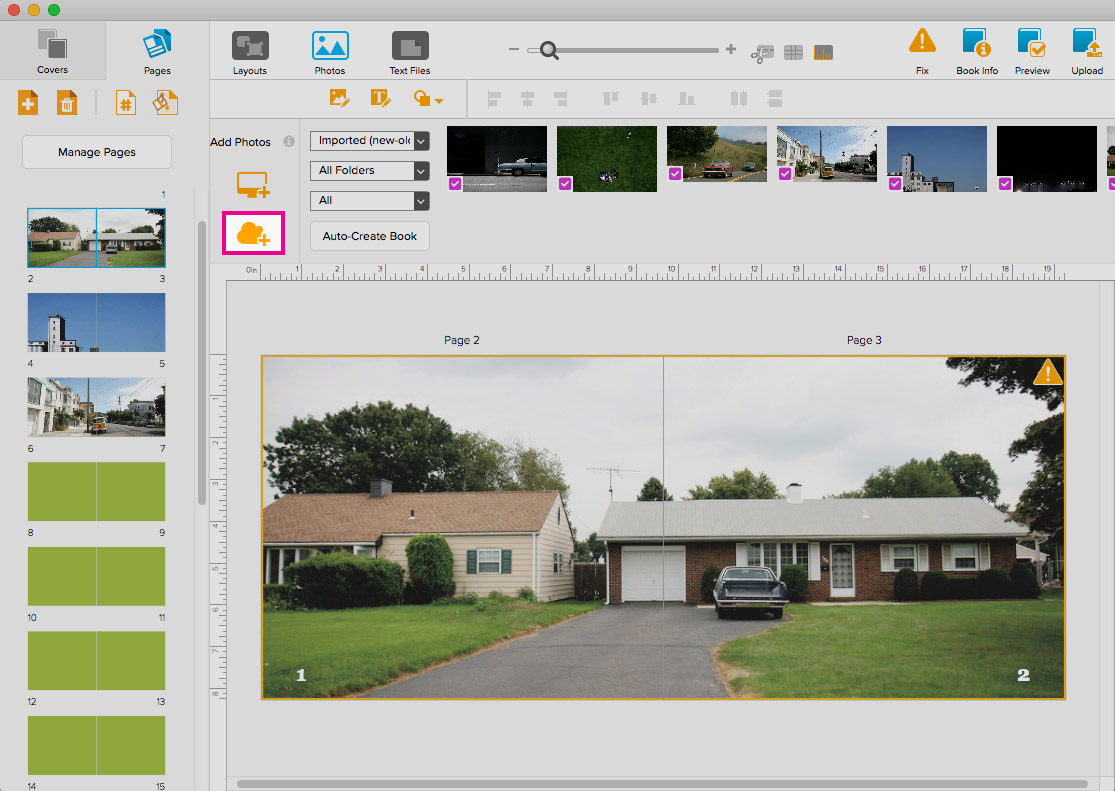 The Blurb Photo Manager will open in your web browser where you will make your photo selections.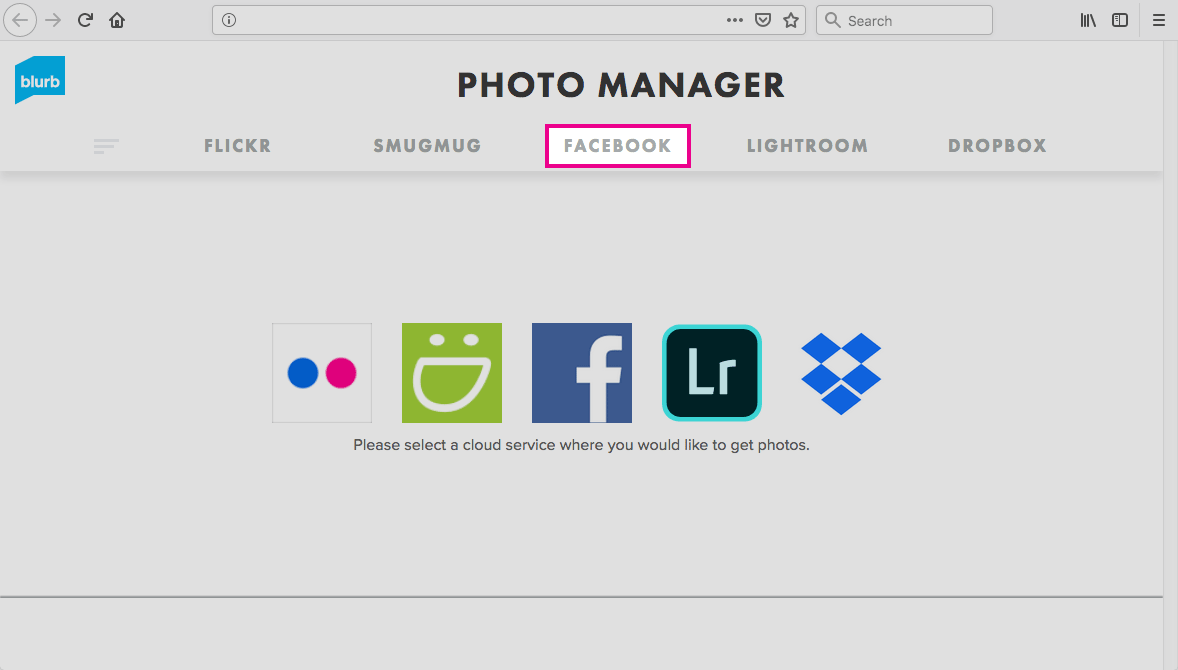 From here, choose the cloud storage service where you have your images saved and log in. You can only import from one service at a time.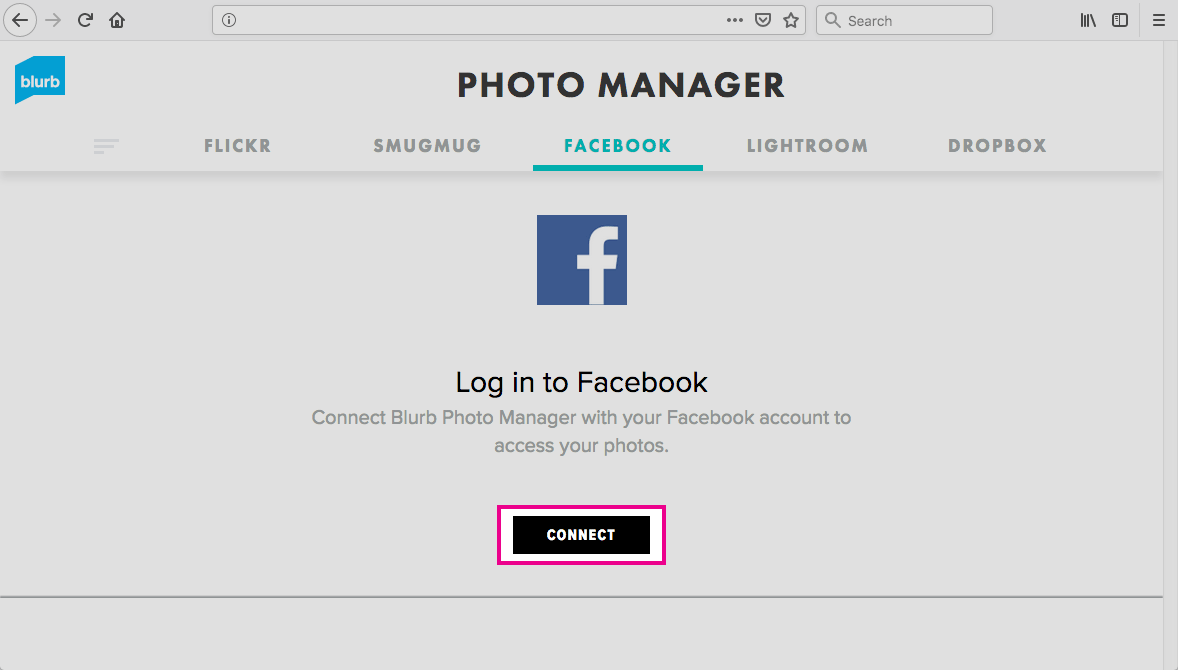 Now select all of the images you want to import and click the Import button.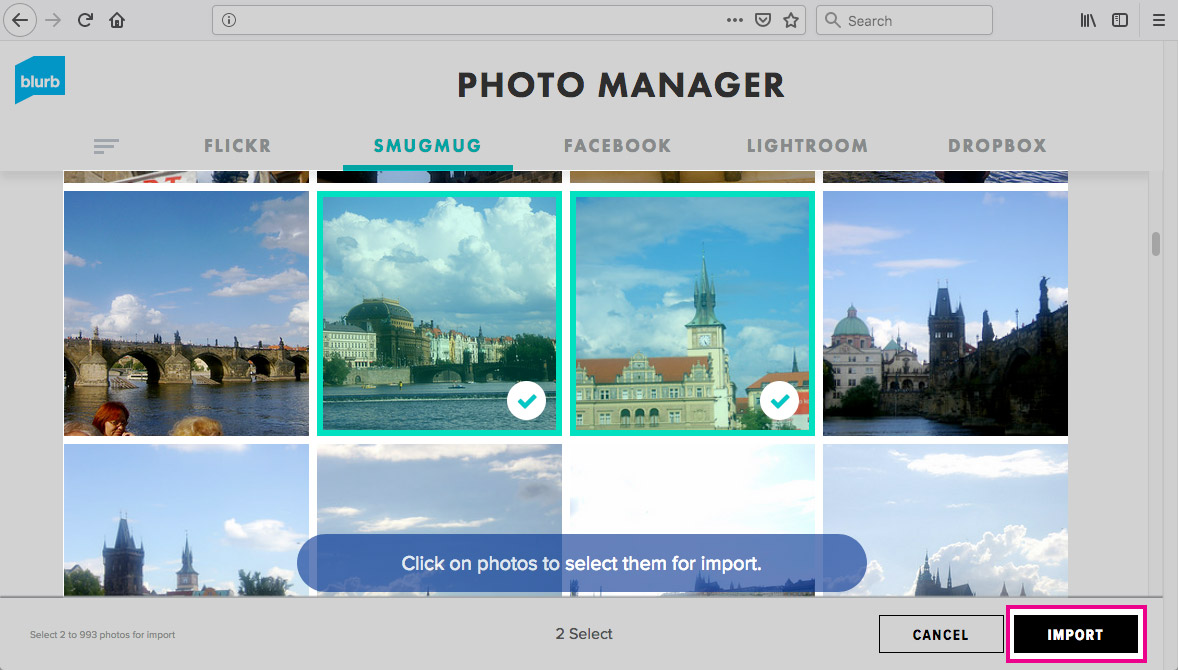 Close Photo Manager and return to the BookWright application. Your images will download directly into your book.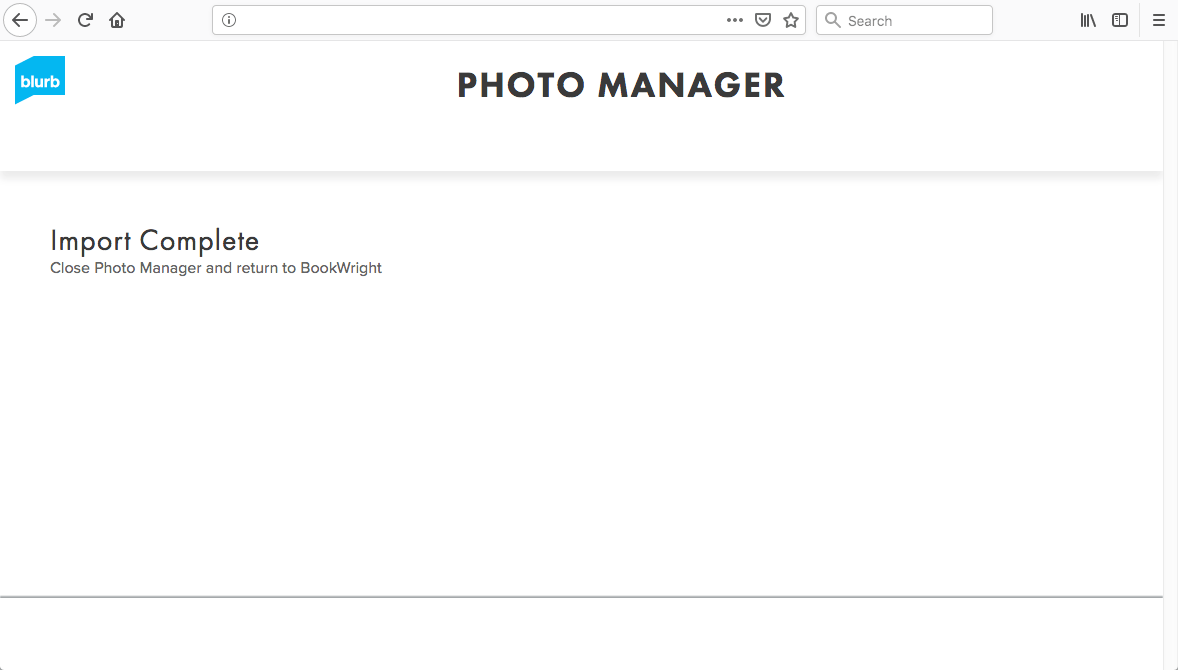 You can filter your images in the BookWright photo tray by choosing the name of your online photo source in the Folder drop-down menu.