If you've created a book using the Blurb Book Creator plug-in for InDesign, uploading it to Blurb is pretty simple: click Upload Book and follow the instructions. If you'd like step by step guidance see below. 
 1. First review your cover and pages carefully within InDesign. Blurb doesn't review or edit anything. It's up to you to check for things like typos and image quality, and to follow the trim, bleed and safe zone guides provided in the plug-in templates.
2. If everything looks the way you want it to, click File>Blurb Book Creator and then click Upload Book.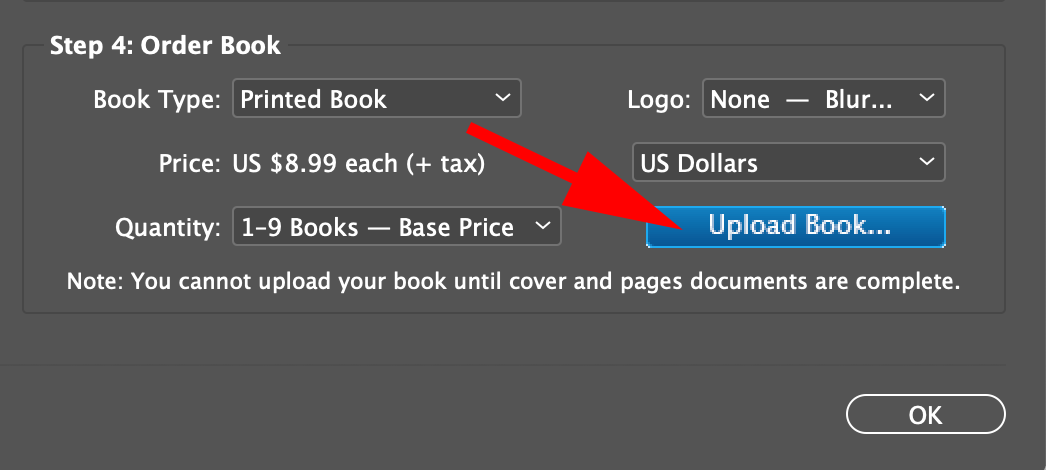 3. Carefully review the PDF that opens (both the cover and the pages). Remember, look for things like typos, bleed and trim issues, and image quality. (Give the PDFs the 200% test if needed).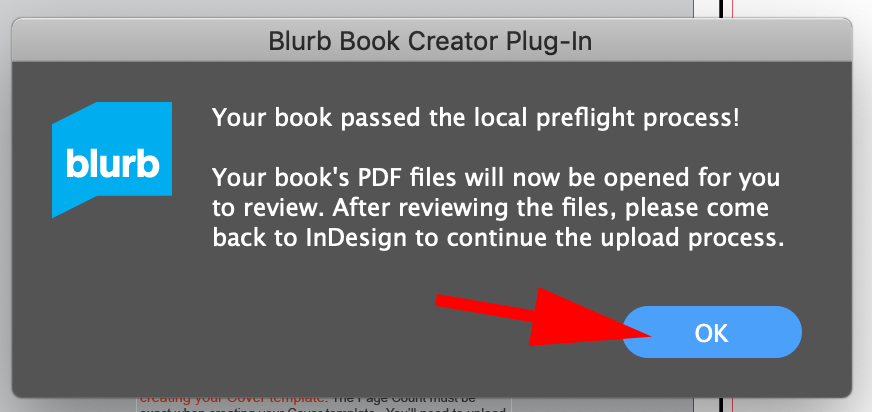 4. If the PDF looks the way you want it to, return to InDesign and click Upload Book. Otherwise, click Keep Working to make changes then repeat steps 2 and 3 above.

5.Your book will now begin uploading. (Log in using your Blurb username and password if prompted).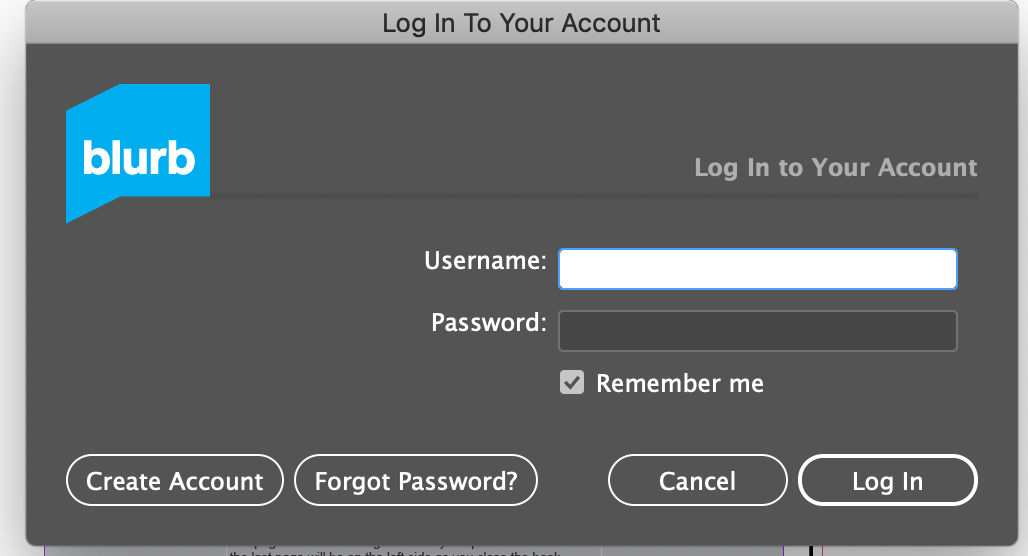 6. After your book successfully uploads you can order copies. You can also set it up to sell to others, if you wish.