Watch a video on creating notebooks
Steps to create a notebook
To create a notebook, click "Notebooks" on the left when you first open BookWright.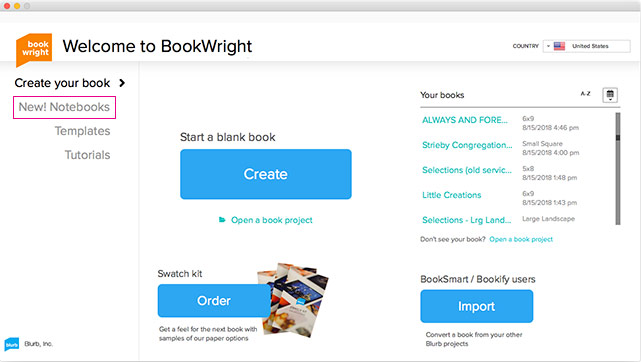 From here, you can choose which style of notebook you'd like to create. Blurb offers lines, grids, and a blank notebook option. You can mix and match notebook styles or create your own inside of the tool.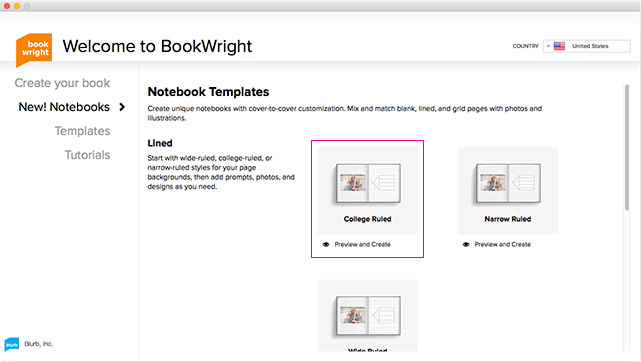 After you choose your style, you will choose the size of your notebook by clicking Create Book. You can have a 5x8, 6x9, or 8x10 notebook.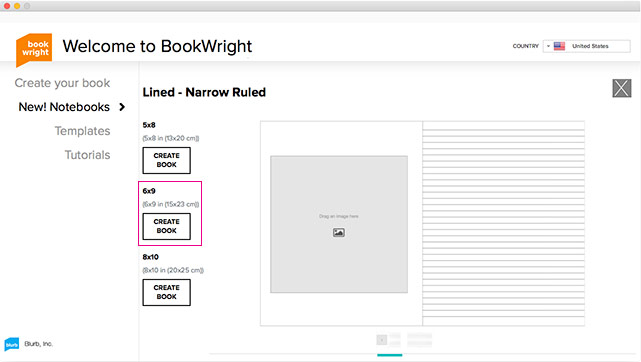 From here, you will type the name of your notebook and click the Save button.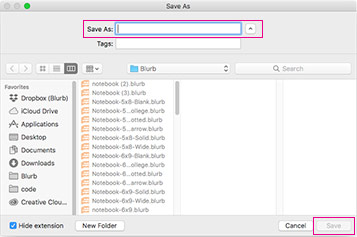 Now you can drag and drop notebook layouts on to your pages and start personalizing your notebook.