What are notebooks and journals? 
Notebooks and journals are simply Trade books with specific paper types and page designs. This article explains how to create them in BookWright.
Steps to create a notebook
1.
To create a notebook, click the Create button on the left when you first open BookWright.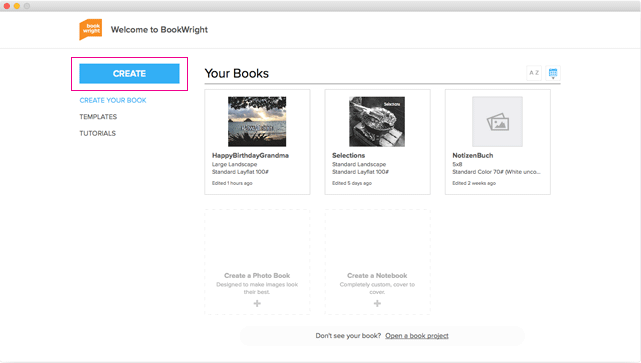 2. Now choose the Notebooks format at the top. Then pick the size of notebook you'd like.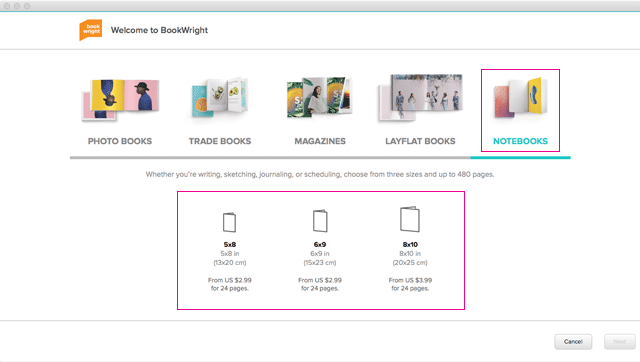 3. After you choose a size select the style of notebook you'd like to create. Blurb offers lines, grids, and a blank notebook option. You can also mix and match notebook styles, or change your style selections, once you've started your notebook.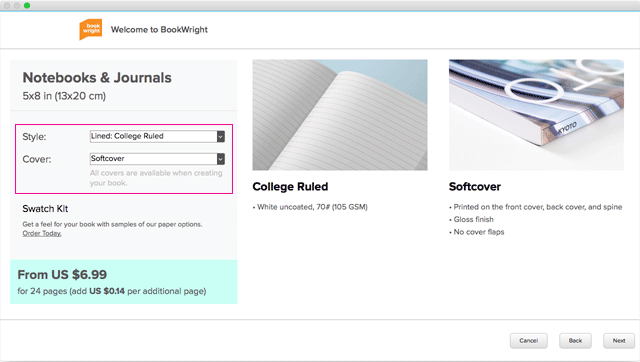 4. Next, enter the name of your notebook and click the Start a New Book button.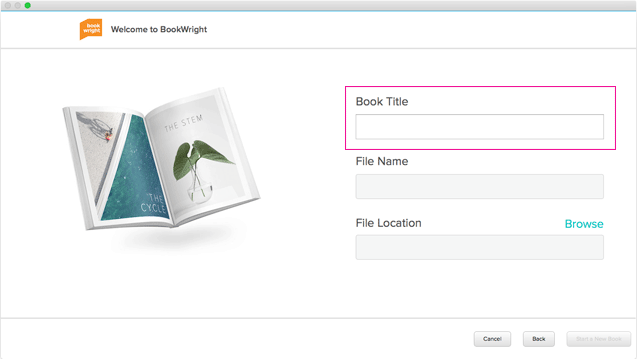 5. Now you can drag and drop notebook layouts on to your pages and start personalizing your notebook.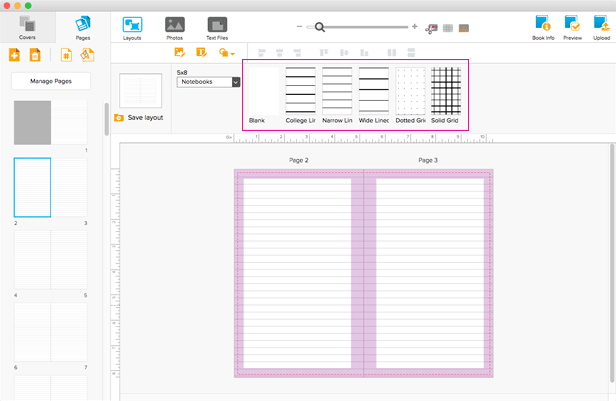 Watch a video on creating notebooks