Creating layouts
Layouts are arrangements of image and text containers. Some people prefer to add images and text as they create each new page, and others prefer to create their page layouts and then add their images and text.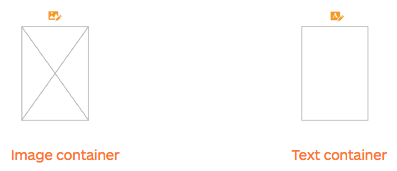 You can create your own layouts by accessing the layout tools under the  

icon in the main toolbar and drawing image containers and text containers on your pages. To draw a container follow the steps below:
1. Click on the icon in the main toolbar to access your layout tools.
2. Now click on the  icon to draw an image/ video container or the  to draw a text container.
3. Click and drag your mouse across the page to draw a new container.
To save your layout so you can use it again later click the Save Layout option: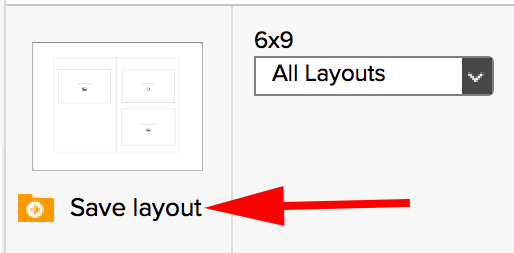 Then save the layout, give it a name, and click the Save Layout button.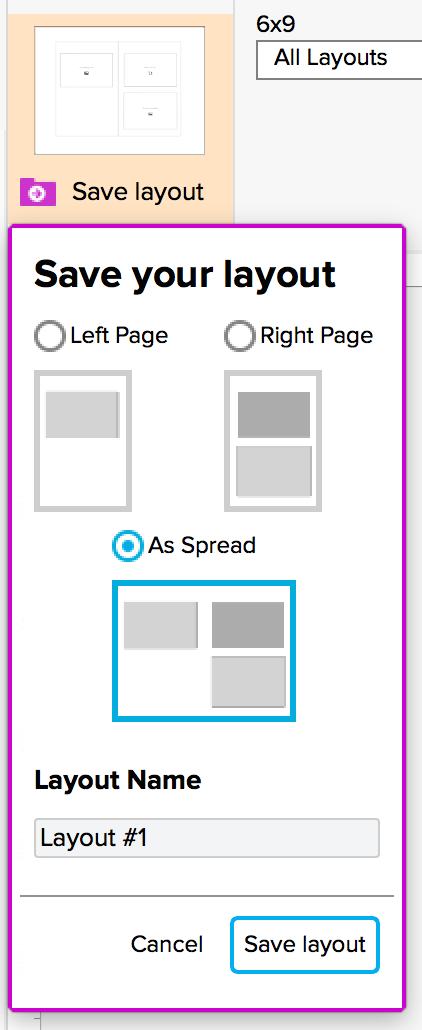 We've included some predesigned layouts to give you easy access to professional-looking designs such as photo-with-caption or a full-bleed page. You can drag and drop layouts onto your page from the Layout Strip.