Starting a new book
BookWright allows you to create an ebook and a print book, all from one file.
Ebooks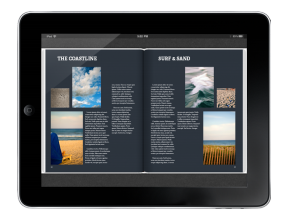 Fixed-layout ebooks
Hint: Fixed-layout ebooks are built seamlessly as you design the book, so no additional steps needed! Simply publish and you're done.
Great for image-rich content and text
Layout design is preserved on device, choose from 53 fonts
Supports hyperlinking
Compatible with iBooks on iPad and Mac OS X Mavericks, with direct distribution to iBookStore
Print books
Hint: There are three print book product lines—Photo Paper Books, Trade Books, and Magazines—each with different distribution options.
Photo Paper Books
These are big beautiful books with several gorgeous photo paper, end sheet, and cover linen options that are perfect for showcasing photography and as portfolios, art books, coffee-table books, cookbooks, and much more. Distribution: Direct Sell and Blurb to Amazon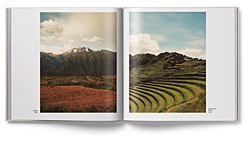 Trade Books
These are three industry-standard trims sizes come with uncoated paper with an option to choose between a Standard higher print quality option or a lower price Economy option ideal for those wanting to sell books at market-comparable prices. Distribution: Direct Sell and Global Retail Network

Magazines
The standard 8.5x11 Magazine format comes in two options—Premium printing with 80# paper or an Economy printing version with 60$ paper–and is perfect for editorials, graphic novels, and business collateral. Distribution: Direct Sell