After you finish making your BookWright book, you'll upload it and order a copy. If you don't see the cover type that you want to order when you're uploading your book or when you're ordering the book, head on back to BookWright and create the cover type that you're missing.
1. Open the book in BookWright.
2. Click the Covers icon in the upper left.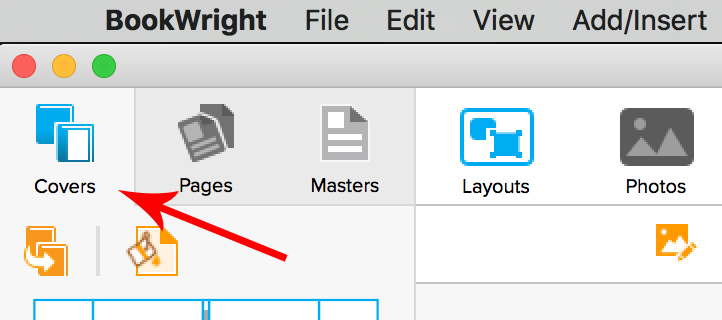 3. Choose and design your new cover type from the list of available cover types on the left. Not all cover types are available for all books. For example, there is no softcover option for Large Square or Large Landscape books.
In the example below, we've already designed 2 covers: a Hardcover, ImageWrap book cover and a Softcover book cover. To make the Hardcover, Dust Jacket and ebook cover types available for upload and purchase, click on those cover types to design them.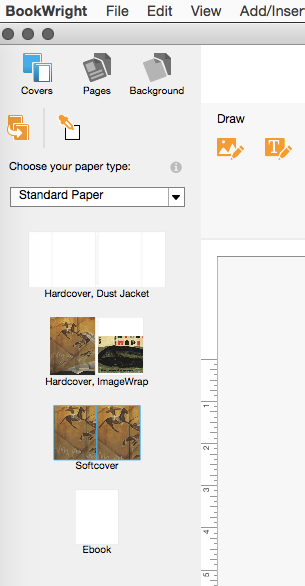 4. When you're finished, preview your book and then upload it. Be sure to select the cover type(s) you want to buy or sell when prompted.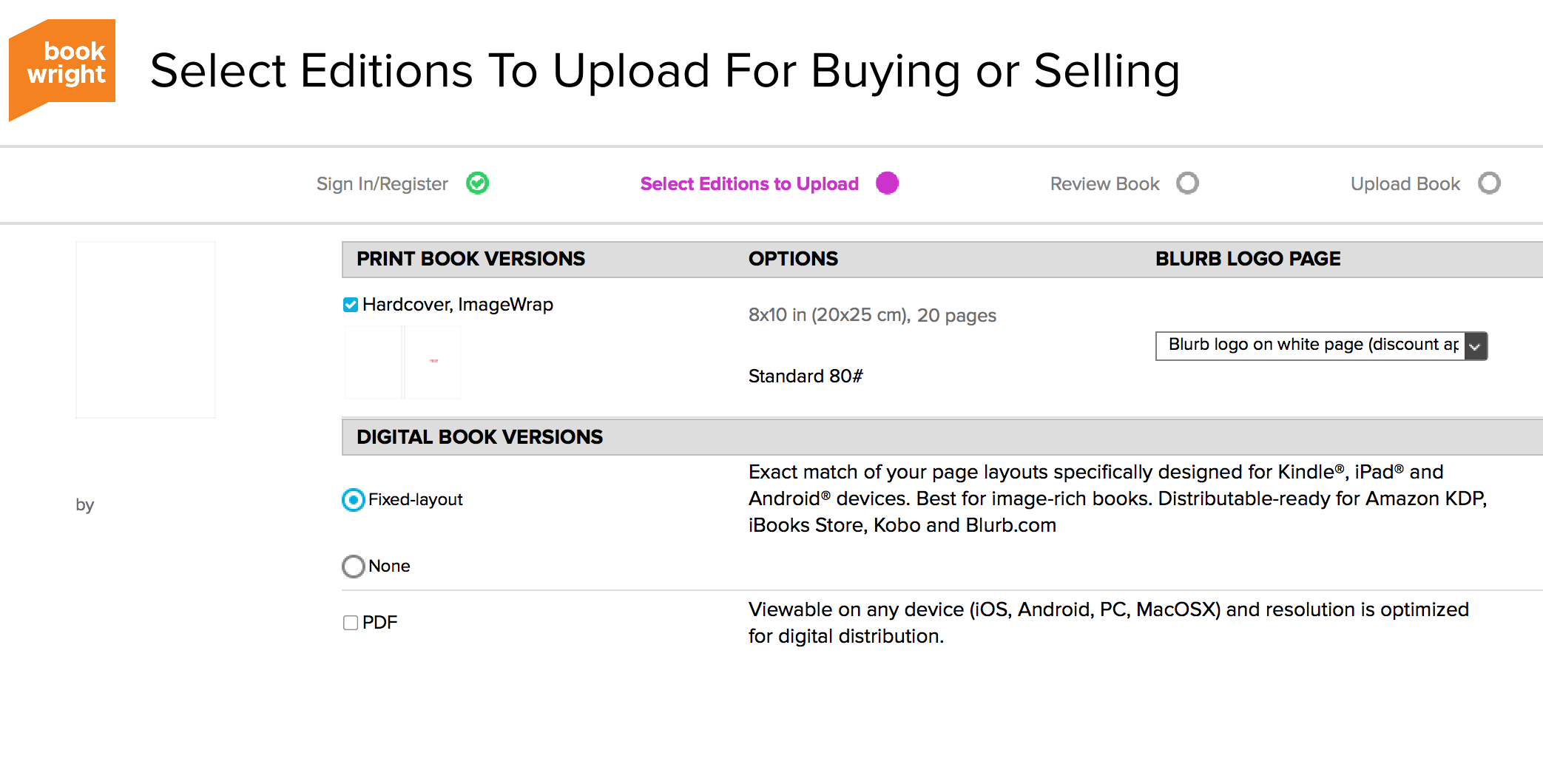 5. Sign in to your Blurb account and go to your My Books page, then click the Order Book button next to the book you just uploaded. All the cover types selected during upload should display here.