Want to use a single image across two pages? Here are some tips on how to get the best results from your two-page spread.
NOTE: This information applies to our perfect-bound books and not to our Layflat option. Layflat books use a single sheet of paper for each two-page spread so there's no gutter loss and no potential for misaligned spreads, just a scored line down the center of the spread.
Perfect-bound book: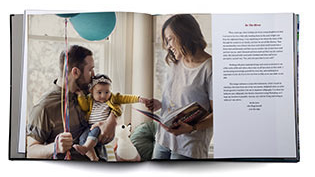 Beware the gutter

Anything placed in the area between the two pages, also known as the gutter, may get lost in the binding of the book. The amount lost will vary depending on the number of pages, where the pages are in the book (beginning, middle or end), the paper thickness, and slight variations that occur in the printing, trimming, and binding of the book.
On top of that, the exact amount of gutter loss may vary slightly from one copy to the next due to the potential for small shifts during printing and trimming. (Remember, none of this applies to our Layflat binding).
All this means that you can't perfectly prepare your spread to compensate for gutter loss. Therefore, it's vital that you don't have important content across the gutter.
This means:
Straight lines and text running across the gutter may appear misaligned in the printed version of your book

Don't place important content in the gutter
Avoid putting anyone's face or body or any other important content in the gutter. It may be trimmed off or look uneven in the printed and bound book.
Below is an example of a bad layout. The dog on the left is in the gutter of the book, where the two facing pages meet. He could look uneven or "squished" in the trimmed and bound book.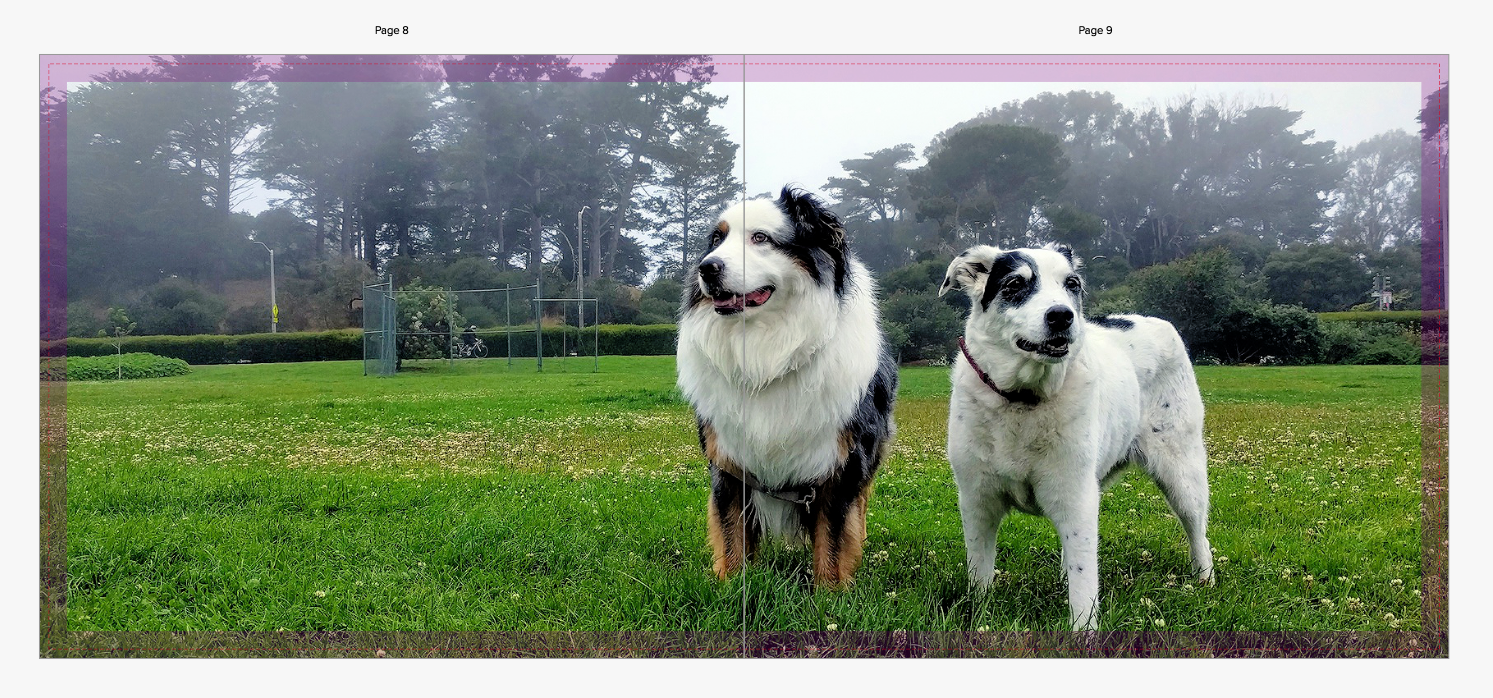 Below is an example of a better layout. The size of the photo has been reduced, moving both dogs to the right of the spread and out of the gutter.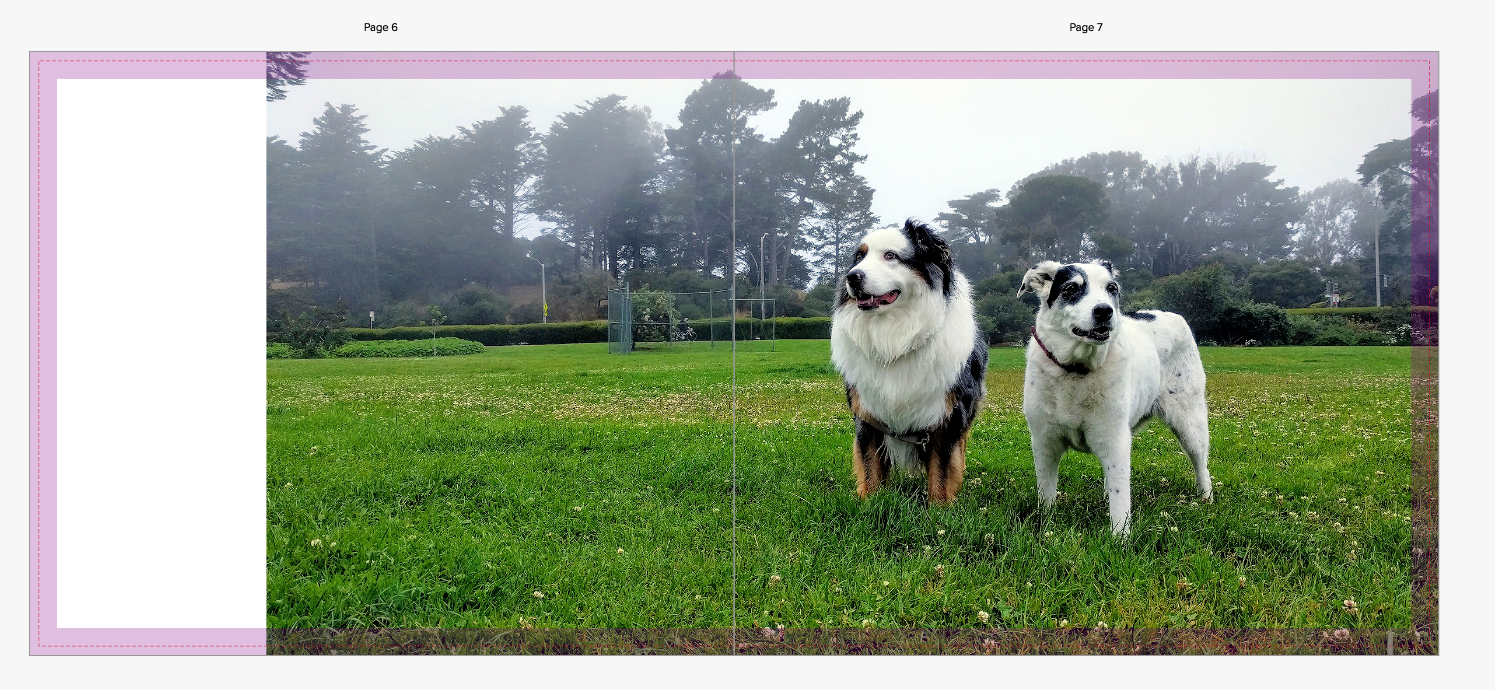 Horizontal lines across the spread

Diagonal or horizontal lines that span a two-page photo spread, can have unexpected results in your printed book. If some of the line is lost in the gutter or the printing just slightly shifted, the two halves of the image may appear mismatched.
Below, the horizontal lines might not align perfectly in the printed and bound book. This is bad. Try to avoid horizontal lines across the gutter, unless you're ok with the chance of some slight misalignment.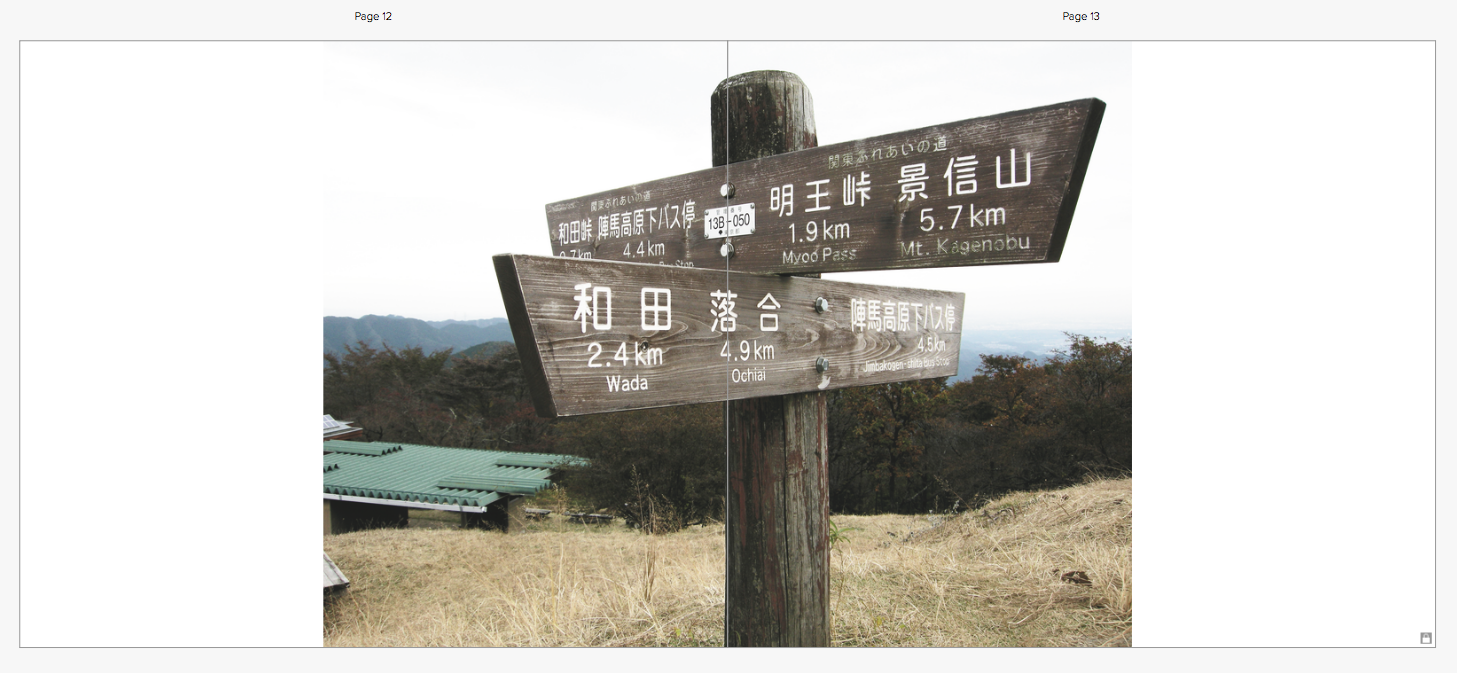 Don't put text in the gutter

Text in the gutter of the printed book may be misaligned or partially lost.
How to create two-page spreads in our book-making tools
To place content across the gutter you'll need to create a two-page spread. Follow the links below for step-by-step guides to setting up two-page spreads in each of our book-making tools.