Blurb Photo Books can have up to 440 pages with standard paper and up to 240 pages with our heavier papers (up to 110 pages for Layflat books).
Blurb Magazines can have up to 240 pages.
Blurb Trade Books can have up to 480 pages.
How are pages counted?
We count pages just as you would for any book, so feel free to grab the nearest book on your shelf and take a look.
Below is book layout in our BookWright software, but pages are counted the same way in all book design programs. Page 1 appears on the right hand side of your book on the first sheet of paper. Page 2 is on the reverse.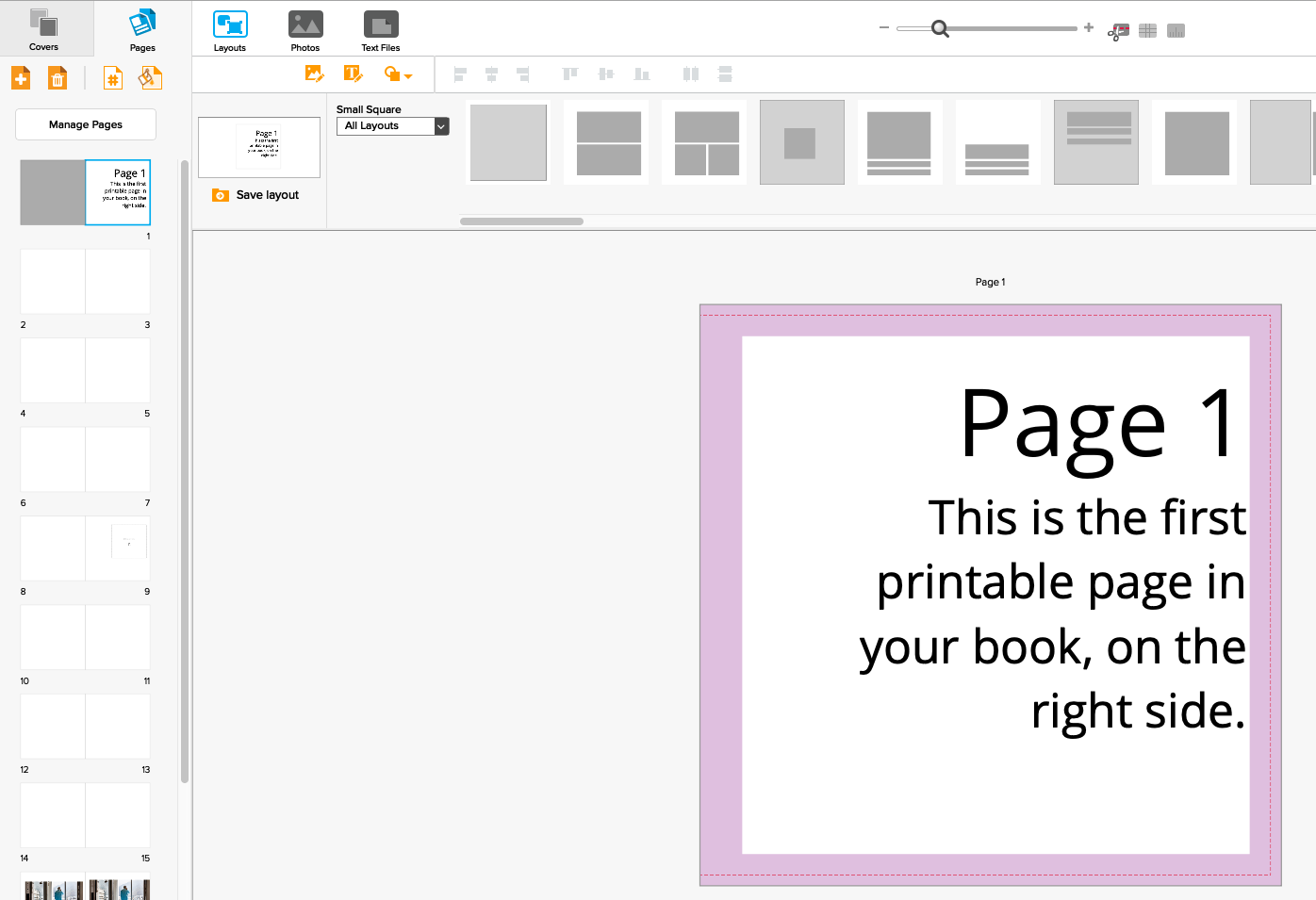 Pages 1 and 2 are printed on the front and back side of the same sheet of paper. Pages 2 and 3 are also the first page spread (two facing pages).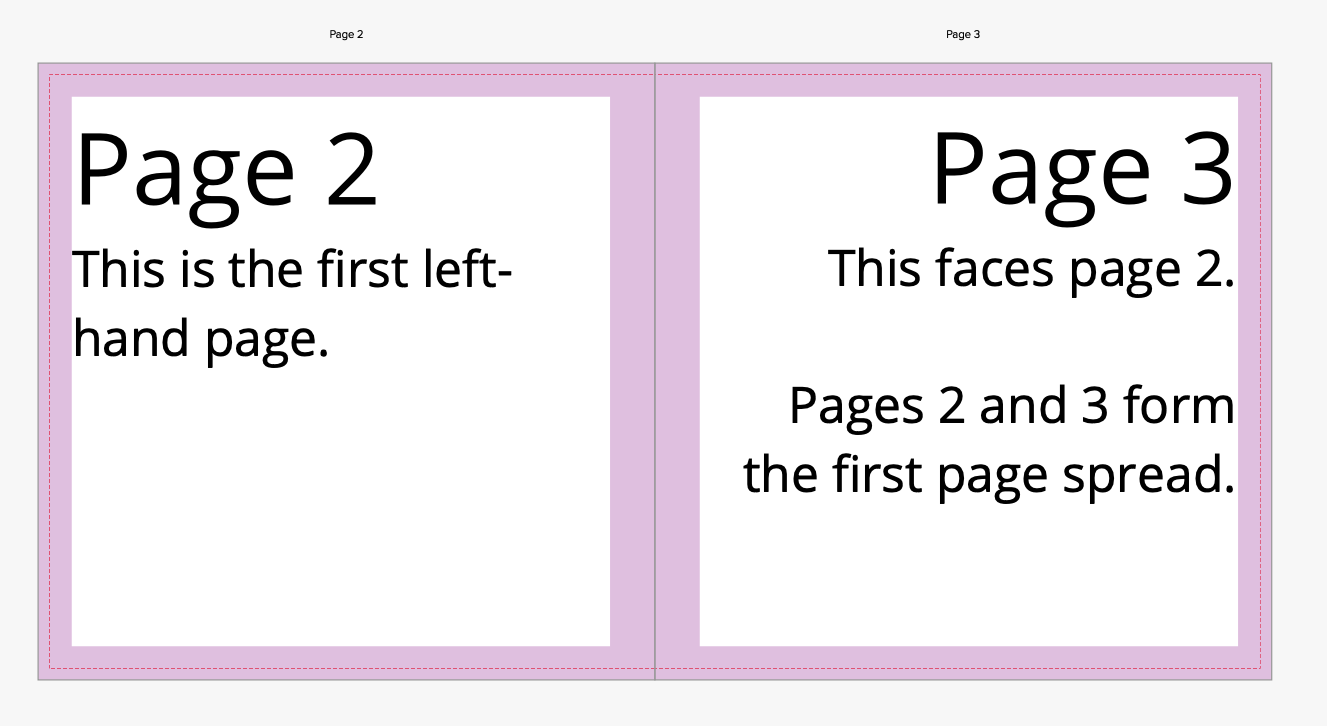 Pages versus sheets
A 40-page book will have 20 sheets of paper with a front and back, creating a total of 40 page surfaces.
Minimum page counts
Blurb Photo Book formats and Magazines must have at least 20 pages (10 fronts and 10 backs). Trade Book formats must have at least 24 pages. We cannot manufacture a book with fewer pages than that.