Our online book preview is a great way to share and promote your completed book. If you'd like to see the preview yourself, here's how:
1. Sign in to your Blurb account and go to your dashboard.
2. Find the book you want to preview and click the words Bookstore Preview.

3. On the next page click the word Preview.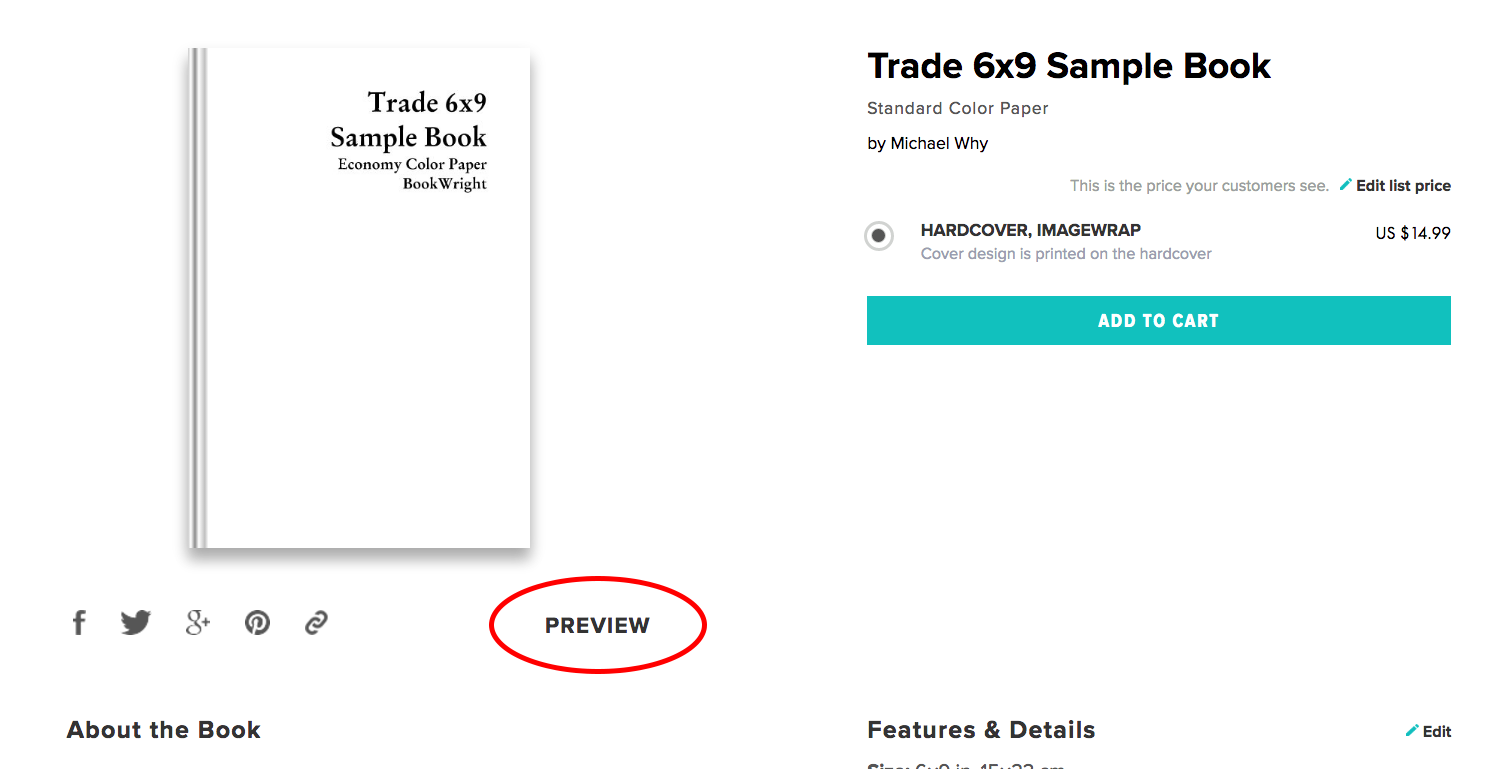 4. You can now review your book's online preview. (As the author you'll see every page in the preview. Others will only be able to preview the pages you've specified, if any).
We always suggest reviewing your book carefully in the program you used to create the book, before you upload. The online preview above is mainly meant for sharing and promoting your book with others.